High quality car body repairs
Trusted car body repair specialists, including bumper, dent, scratch and alloy repairs, as well as car transformation and detailing
GET A FREE QUOTE
Save Money
£120
Average customer saving*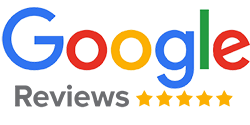 North West's No.1
Body Repair Service
Car Body Repair Specialists
Our fully-trained body shop techniciaxns have over 20 years of experience in car body repairs, from minor scuffs to accidental damage.
We have our own on-site car paint mixing room, low bake ovens for dust-free car spraying and use advanced ceramic coating for the best-possible finish for your car.
We can fix, revitalise and restore all different types of vehicle, including SUVs, sports cars, hypercars, hatchbacks and even classic cars too.
Car Body Repair Specialists
Get a FREE quote today
Use the form below to contact us today for a free quote, book a service or for any queries, and we'll be back in touch as soon as possible
"Quality remains long after the price is forgotten"