Mendadent SMART repair franchise package and costs
Franchise Packages
We're looking to grow the Mendadent brand across the UK and we're looking for ambitious and hard working people to join us on our journey.
You'll receive a number of benefits by becoming a Mendadent SMART car repair franchisee, including:
Highly competitive franchise packages rates
Uncapped earning potential
Fast-track technical training to the highest industry standards
Bespoke business training and mentorship
What's included in the package?
The Mendadent SMART repair franchise package is comprehensive and designed to harbour entrepreneurial spirit and fuel the ambition of budding franchise owners.
We want to empower you to take charge, become your own boss and boost your profits. That's why we've assembled a package that's unrivalled in costs, rates and benefits.
Here's what's included in oru SMART repair franchise package:
Trade under the Mendadent brand and benefit from a wealth of marketing materials and branding
Fast track technical training that will have you and your employees trained to industry-leading standards in just 4 weeks with a further 6 months of top-up enhancement courses
Receive bespoke business training from people who have over 20 years' in the automotive industry
Business development and technical support when needed
Franchisee support network
Competitive early-bird pricing
How much does the Mendadent car franchise package cost?
We offer incredibly competitive prices to potential franchisees. Why? Because we are striving to grow ambitiously across the UK and take 2021 by storm.
This is an exciting opportunity for driven and ambitious individuals with a hardworking attitude and entrepreneurial spirit.
The one-off franchise fee of £14,995+VAT provides you with all the equipment you need to complete the highest quality repairs, as well as approximately 3 months' worth of start-up stock, and a netbook with built-in paint code software to ensure a perfect match every time.
We also offer financing packages too, so you only need an initial £7,495 + VAT to start your very own SMART repair franchise.
Other equipment includes: an all-weather Marquee, Uniform, and Stationery, all of which is preloaded onto your van so you can start earning as soon as possible.
How much can I earn?
Your earning potential is unlimited. It's realistic for ambitious franchisees to earn in excess of £1m turnover a year through expansion.
Below is an example of costs and earning potential for a 1-person operation in their first year*:
*Figures based on average and will vary. The amount you earn isn't limited and will adjust according to ambition, experience and work ethic.
Get a FREE information pack to find out more about earning potential and operating costs.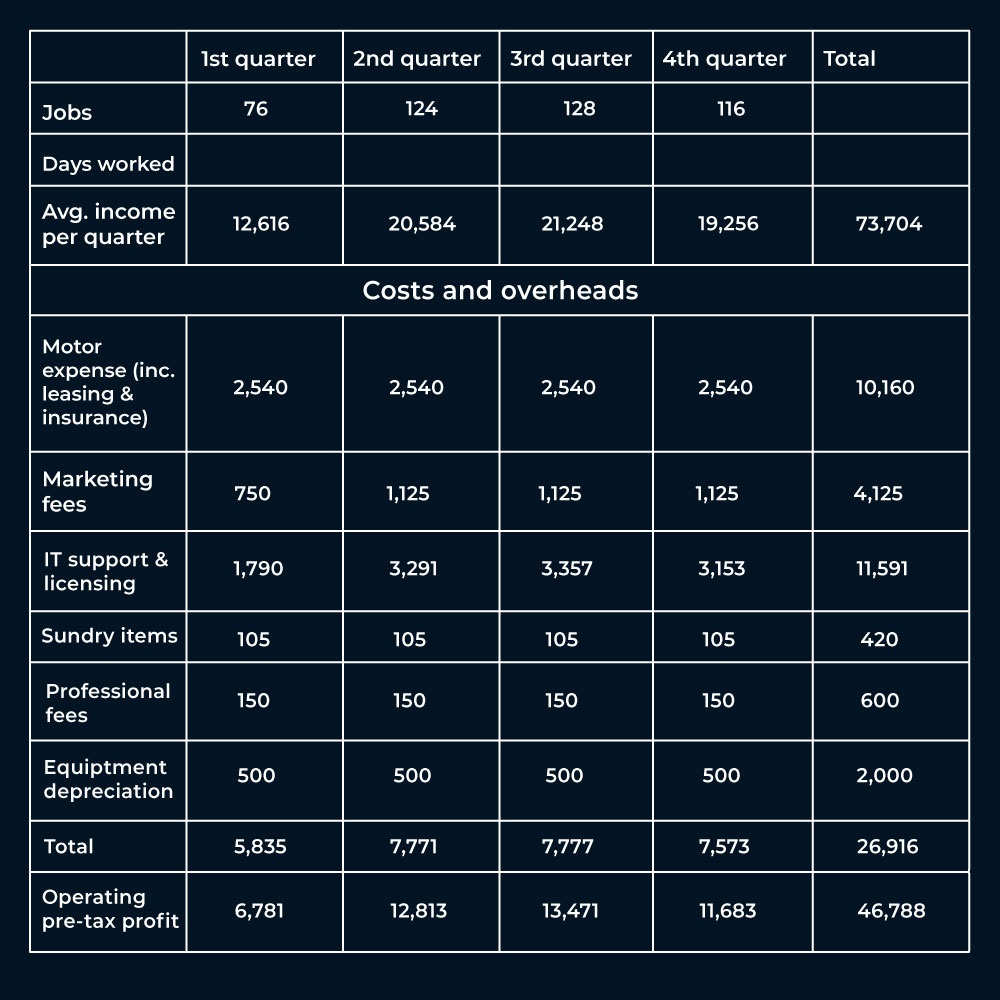 Get your FREE information pack
Want to know more about Mendadent's car franchise opportunities? Simply fill the form out below and download your FREE information pack.
It's time to take the wheel.