Specialist Alloy Repair Services
Your car, like your body, is always bound to get the occasional bump and bruise. But while the body will heal and return back to normal after a bit of rest, cars unfortunately need a little work and some TLC in order to get back to tip-top condition.
One of the most common bumps we deal with here at Mendadent is alloy wheels. They come in with gashes, scratches and dents, and sometimes they even come in bent or just a bit wonky. Now we can only speculate at what causes that, but accidents happen: you may have curbed your car or scraped it against something.
That's when we come in… With over 15 years experience, there is nothing we haven't seen a wheel go through. And that's why our alloy wheel repair service is second to none. We take our time to make sure that the wheel you get back is as good as new.
What goes in to alloy wheel repairs?
Alloy wheel repairs take 5 simple steps.
Remove the wheels from the car and the tyres from the wheel.
Stripe the bare wheel down to its bare bones, making sure that all corrosion, rust and dirt are removed from the wheel.
Sand down the wheel, using a sander, to ensure the wheel is super smooth.
Apply the paint, starting with the base layer – typically a metallic silver or black.
Allow the paint to dry, reattach the tyre to the wheel and the wheel to the car.
Sounds simple, but it takes a lot of work and a lot of time. The results are worth it, though.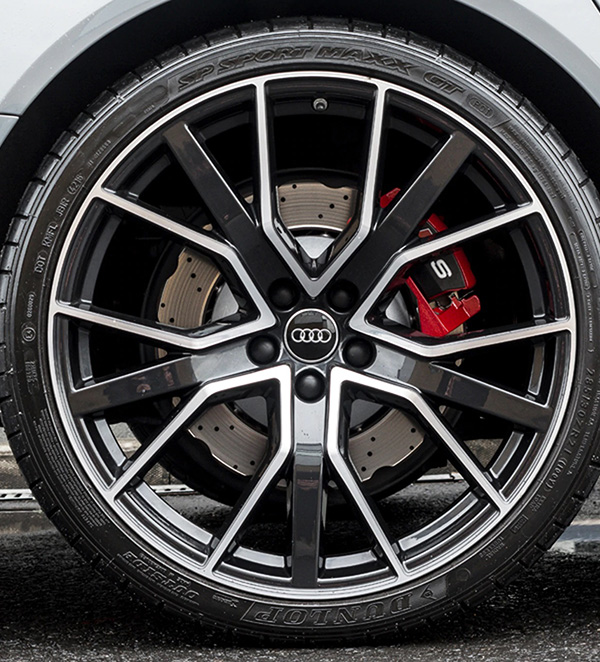 How long does alloy wheel repair take?
Overall, the process takes up to five hours to complete. We can normally repair alloys on the same day it enters our shop, of course like everything, sometimes we experience delays (which we will of course notify our customers of), but we will work tirelessly to ensure that you get your car wheels back as soon as possible.
Is alloy repair or damage covered by insurance?
Of course, as with any insurance claim, the work will need to be approved by your insurer. If the work is approved, the only cost you may have to consider is your excess, which will need to be paid to us directly. Your insurer will cover the rest. But to make life easier, and save you time and stress, we will carry out all the paperwork for you, on your behalf. We may just simply need your signature.
During the claim we will keep you up-to-date on how the work is moving along. The good news is that alloy wheel repairs can normally be carried out on the same day the car comes to the shop.
It is worth noting, however, that a lot of insurers will not necessarily cover just your alloy wheels, meaning that this work will need to be paid for.
Can I carry out alloy repair myself?
Simply put, yes you can. Nowadays, you can buy alloy wheel repair kits, which often come with all the tools and essential materials, as well as step-by-step instructions for you to carry out a full repair.
However, bear in mind that these repair kits are more suitable for minor damages such as small faint scratches and scuffs. Plus, if during the repair you do not sand it down properly using super-fine sandpaper (which you can purchase from most hardware shops) the result can be grainy and look unfinished. For a guaranteed perfect result, drop your car off at Mendadent.
How much does alloy wheel refurbishment cost?
The cost of an alloy wheel refurbishment can depend on the wheels themselves, their size, and your vehicle. The usual cost can be between £20-£100. Get in touch with us and we'll give you a quote for your car.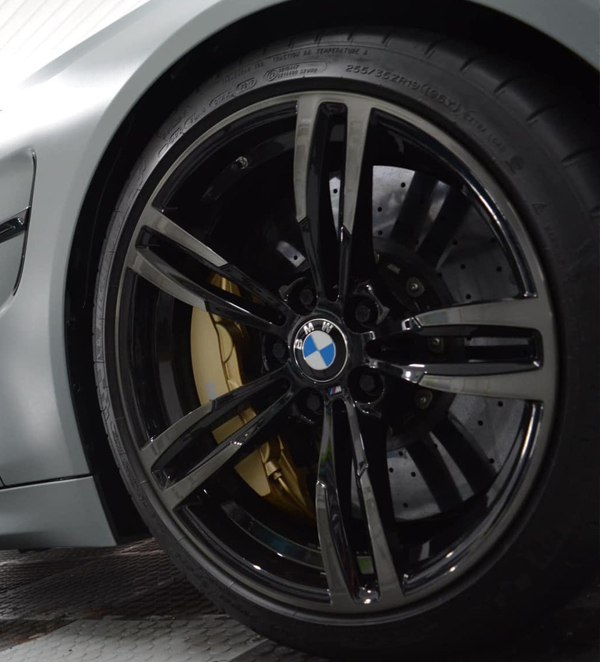 Frequently Asked Questions
Yes, you can remove scratches, dents, and scuffs from alloy wheels – no problem. You may be able to repair minor scuffs yourself with the right tools, but for bigger scratches – or simply to get a professional result – contact us today for a quote.
Absolutely. It's a little more complex than simply buffing out a scratch, but curbed wheels can be fixed following our five steps above. Bring in your car to Mendadent and we can get curbed wheels repaired in just a few hours.
The process itself takes up to five hours. This means that in many cases, you may be able to get your car back the same day, or at least within a day or two. Delays do happen, of course, and we'll keep you informed if they do.
Easy – by following the steps above. If you're particularly handy, you may be able to DIY – but for most folks we'd recommend bringing your car in to the professionals to fix corroded alloy wheels. We'll get it done in no time with good-as-new results.