What is involved in detailing a car?
Car detailing is more than just getting your car washed, there are more benefits, and the outcome is far better. Car detailing, brings your car back to life. There are essentially 3 elements to car detailing. The external elements of the car, the internal parts and the engine. So instantly it is far more thorough than a regular old car wash, therefore we have broken down what goes into each stage of the detailing process below to help demonstrate.
Furthermore, car detailing is evolving, with new technology being introduced all the time, specialists like us here at Mendadent can now perform more complex detailing services using Ceramic Quartz Coatings, which provides an added layer of protection to the bodywork, offering a harder exterior which is more resistant to scratches as it generally increases the hardness of the paint 3 times over as well as providing a higher gloss finish standard.
Ceramic Coating also offers more UV protection which prevents the paint around the bodywork from fading as well as more chemical resistance from the acid and alkaline often found in rain, road salt and even bird poo. But the best bit, despite its revolutionary benefits, it is actually very cost effective as only 30ml can be used to apply up to 2 coatings to an average sized car.
If you would like to know more or simply want to book in your vehicle for car detailing, simply call us on 01942 669212 or, fill in your details below and we will be in touch…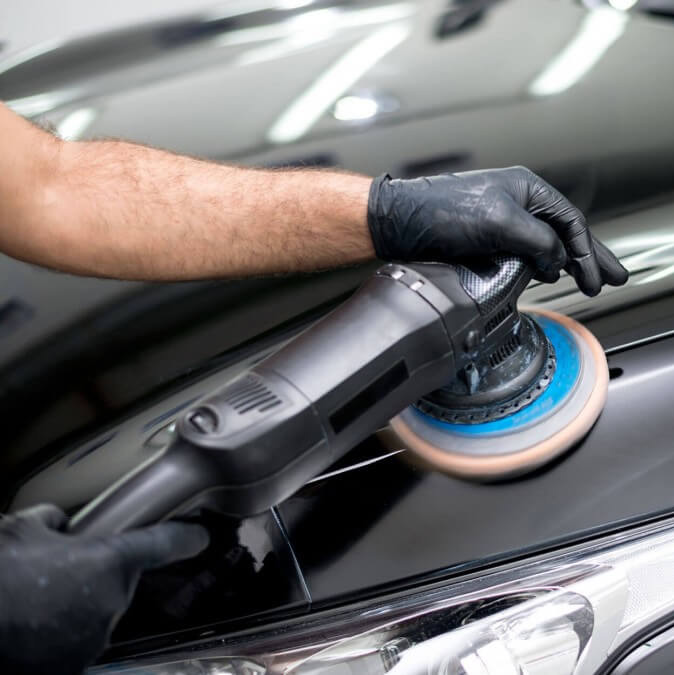 External Detailing
Here the vehicle in question is subject to a deep clean, we use special buffers, polishers and materials in order to deeply clean all the panels, alloys and even underneath the vehicle. Starting with a wash to remove any and all residual dirt that is lingering around the vehicle and lurking between the crevices, indents, panel sections and the windows.
Next, using microfibre washing gloves, we hand wash the outside of the vehicle, going as far as using special brushes to clean in-between the grills and around the exhaust.
Finally, we give the car another wash, then begin to buff, polish and wax the vehicle restoring it to its original brand-new factory condition if you will.
Internal Detailing
Here, we thorough hoover, dust and clean the entire interior of the vehicle including the boot, the dashboard, radio and other features of the vehicle, before washing the fabric and upholstery, restoring it to their original condition, paying particular attention to the seats, especially leather.
Once we have washed, cleaned and hoovered the vehicle, we move on to the next phase which is to look at the engine.
Is car detailing covered by my insurance?
Yes it can be. Like anything your insurance policy will depend on who you insurance is with and if this service is covered by the policy. We always recommend that if you do decide to go through your insurance, to check what excess there is on your policy, as this could exceed the cost of our service.
Additionally it may also delay the work being carried out as the work will need authorising by your insurance provider before we can begin. But don't worry, we can take care of all the paperwork for you.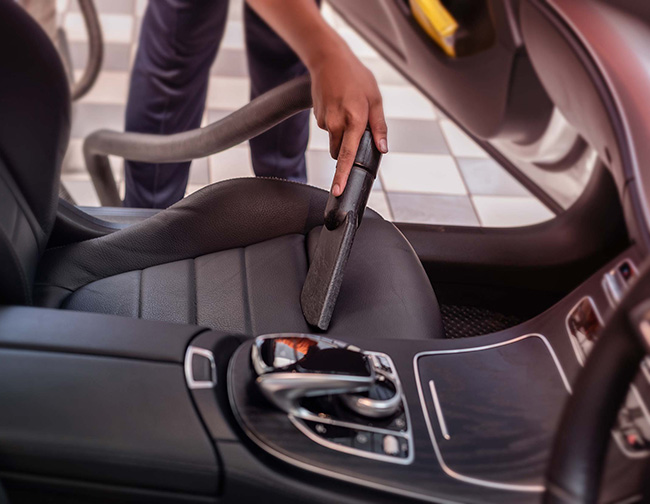 Frequently Asked Questions
Yes it is always worth doing as having your car fully detailed can help you sell it, it can help you slow down the depreciation of the value of the vehicle (especially if you get it detailed regularly) and it also makes you as a driver, feel so much better, maybe a little smug!
It can vary from vehicle to vehicle, and it also depends whether you want to have the full service carried out, which includes a thorough clean and inspection of the engine.