Mobile car body repairs near me
Mendadent offer specialist, high quality car body repair and restoration services in Greater Manchester. Whether you need a total body restoration or a small scratch removal, our expert team has the skill and tools to get your bumper back on the road and better than ever.
As car enthusiasts, we take our work seriously and this is why we invest so much into our staff and equipment to make sure that we are always ahead of the game and meeting the highest possible standards.
We understand that if your car has undergone some damage, it might be impossible for you to drive it to a repair centre. This is why at Mendadent, we offer premium mobile car repairs services so that repairs can be carried out on your schedule, no one else's.
We save you the hassle of needing to get a lift as we come to you. If you'd like to find out more about our mobile services, read on or contact us today and a member of our team will be happy to help.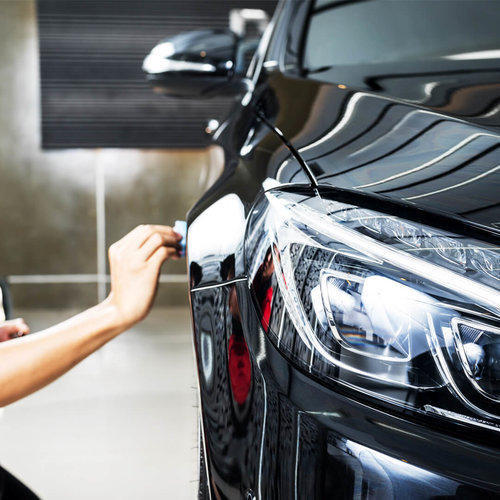 Our Services
Mendandent are car body repair specialists, offering a range of cost effective, car body repair services to restore your car to its former glory. Using the latest advanced technology, we'll have your car ready in no time.
Our services include:
Contact us
If you would like to find out more information about our mobile car repair and restoration services or speak to a member of our team about a repair, please get in touch.
Contact us