Car Dent Removal Specialists
Not so often, but every now and again, you may make a mistake, reverse into a bollard, have a bump, or find yourself in a collision. Regardless, if your car has sustained a dent, you will want to get it sorted.
What is involved in dent removal?
As with any damage done to a vehicle, there needs to be an initial assessment. During this, we ascertain whether or not we need to replace the panel, or we can simply buff out the dent.
Step 1 – Inspect the damage. This step is essential, as it can determine a couple of factors, such as how long the work could take to finish and whether you require new panels to restore the vehicle. We look at a few things, especially the diameter of the dent and the depth of the damage.
Step 2 – Remove the panel. In some circumstances, it would prove to be more efficient and cost-effective to simply remove and replace the panel (or panels) straight away. This is definitely more effective if the panel has cracked.
Step 3 – Remove the paint. Focusing on the damaged area, we begin by removing all three layers of paint, sanding it right down to the metal.
Step 4 – Repair the dent. Ensuring that it is even, we use specialist equipment to essentially pull or hammer out the dent until it is inline and uniform with the rest of the bodywork. Subject to the location and the extent of the damage, this can take a while to get right. Of course in the case where the entire panel has been replaced, there's no need to do this.
Step 5 – Reapply the paint. Once the panels have been repaired, we begin to reapply the paint, in the same way we would for car scratches.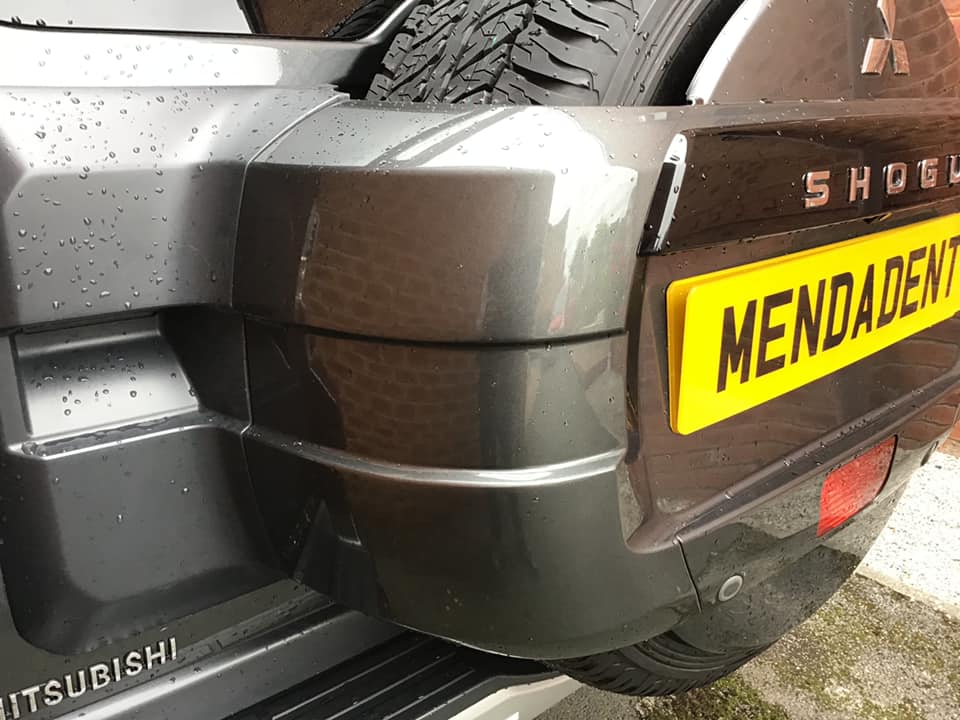 Paintless car dent removal
This is a cost-effective solution to minor dents on your vehicle. This service can be carried out on-site where you car is, whether that is at work or home, instead of coming down to our garage – thanks to our mobile repair service.
Essentially we massage the dent out, using a delicate and simple technique to coax it out. That means that there is no need for panel replacement or paint stripping to restore the vehicle to its former glory.
Is car dent repair covered by my insurance?
Like anything, insurance can cover the cost of the work you need doing. However, insurance can be a time-consuming process, taking days, weeks even months to authorise and complete, which can leave people frustrated. Furthermore, bear in mind that your exact cover will depend on your policy.
How long does it take to repair a car dent?
A repair can take anywhere from a couple of hours to as much as a couple of weeks. This is down to the extent of the damage, and how quickly we can source and acquire the parts that are required.
How much does a car dent removal cost?
The cost of a car dent repair can vary depending on the nature of the dent in your car, and whether it can be fixed quickly or requires brand new parts. Get in touch with us and we'll give you a quote for your car.
Small dent repair
Small car dents are the easiest to remove. We may even be able to do so as a mobile job on-site where your car is, and it will be much quicker to fix. Get in touch if you have a small dent in your car that needs repairing, and we'll have it sorted in a jiffy.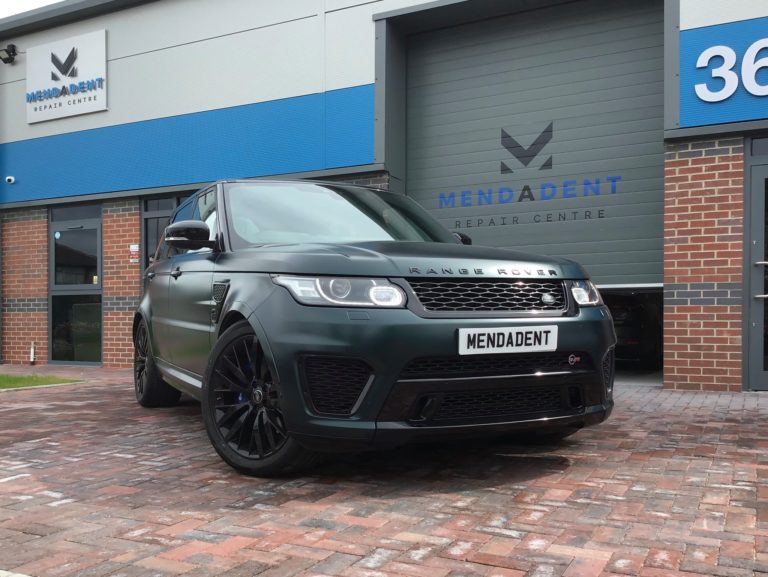 Frequently Asked Questions
Small car dents are relatively cheap to fix, as it only requires specialist equipment and a couple of hours of time, but larger dents or cars with extensive damage may require new parts – which will push the cost up. Contact us and we'll give you an accurate quote.
Small to medium dents can almost all be fixed, and a lot of large dents can be, too – though they may require brand new parts to replace the dented panel. Either way, Mendandent will have your car looking good as new.
A small dent can take as little as a couple of hours – we can even perform it on-site – but if the dented panel needs to be replaced, it can take up to a few weeks to source and order the part.
Some car-owners with a little DIY know-how can indeed pop out dents using just hot water! Bear in mind this method can be dangerous, however, and isn't always guaranteed to work. For a professional finish, we'd recommend contacting Mendadent for a quote.