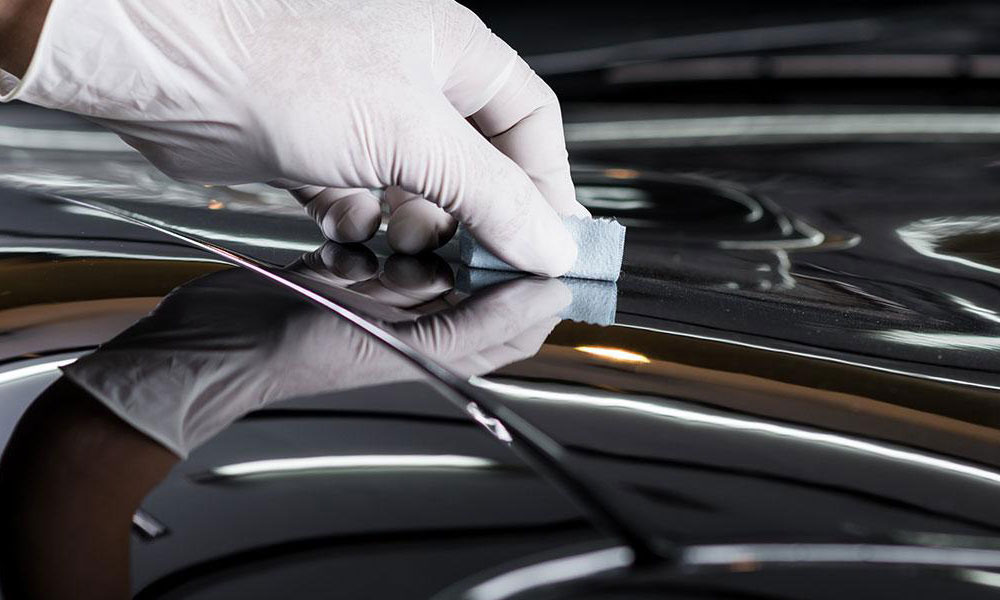 What is a SMART Repair
Published on 26 April 2021
Small to Medium Area Repair Technology (SMART) is a specialist technique of repairing a small part of a vehicle in order to make it look brand new; without needing to perform a full repair. Using expert tools, materials and advanced paintwork technology, SMART is cost-effective, efficient and can revamp your vehicle by focusing on just the affected area of damage.
How does a SMART repair work?
SMART repairs cater for a wide variety of car maintenance needs. SMART repairs can be performed to refurbish aesthetic appearance or to fix damage inflicted from road accidents or other circumstances.
Our SMART Process
You call our professional repair service to enquire about fixing damage/a refurbishment to your vehicle.
We identify the correct body colour of your vehicle to determine the paintwork required to replicate the colour.
Prior to beginning the repair process, we clean the damaged area of your vehicle to remove any contaminants.
We protect other areas of the vehicle that should not be exposed whilst the repair is taking place.
We strip back paint from the affected area.
We prime the affected area ready to be painted.
We wait for the repair process to set.
We apply polish to the now fixed area.
Your repair is complete!
What are the advantages of a SMART repair?
The SMART process has a host of benefits for drivers who need to get back behind the wheel of a new and improved super sleek vehicle!
SMART is cost-effective
One of the primary advantages of using SMART is that it can save you a lot of money. A traditional repair service can be extremely costly and sometimes not even to fix that much of your vehicle.
SMART is time-saving
Unlike a traditional repair, which can leave you without a car for days or weeks, the vast majority of SMART repairs can be completed in a few hours.
This means that should any damage come to your vehicle, you can be safe in the knowledge that it will all be fixed up that same day.
SMART is convenient
Our team can come to you if you require a mobile repair.
This means that you don't have to worry about getting to a repair station and can have your repair completed without having to lift a finger.
SMART increases resale value
If you are planning on reselling your car either imminently or further down the line, then a SMART repair will ensure that your vehicle is in pristine condition and functioning at maximum capacity for a new driver.
SMART is good-quality
Our accredited specialist team are extremely skilled in SMART repair services and are regularly assessed on performance and development to ensure that we provide the best quality service to our customers.
Our SMART Repair Services
We offer a range of SMART services to restore your vehicle to its former glory or to give it a complete revamp.
Whatever the issue, please get in touch and a friendly member of our specialist team will be happy to provide more information on our top-quality, bespoke services.
Car Accident Repair
Accidents, although unfortunate and scary, can happen on the road and this can be totally out of our control.
We understand how traumatic a road accident can be and our friendly team will make sure that your vehicle is the least of your concerns.
Find out more information about our car accident services here.
Car Scratch Repair
There is nothing more infuriating than scratched vinyl and it can totally tarnesh an impressive looking motor. Our SMART services specialise in fixing up specific damaged areas and we will make that pesky scratch disappear in no time.
Find out more information about our car scratch repair services here.
Car Detailing
Car detailing is a service designed to pour life back into your vehicle via a process of restoration. It includes polishing, using car wax to protect shine, as well as mirror and tire cleaning.
Find out more information about our car detailing services here.
Car Dent Removal
Sometimes it doesn't matter how careful you are as a driver, there will usually come a time when your car will find itself in need of dent repair.
We can rectify dents such as car dings or round dents resulting from road accident damage.
Find out more information about our car dent removal services here.
Alloy Wheel Repair
Alloy wheels are a popular choice for cars because they not only look great but they also have better grip and decrease the risk of brake failure.
When accidents happen, alloy wheels can become scuffed or damaged and this will tarnish the sleek look of the vehicle as well as create a safety hazard for you and other drivers on the road.
Find out more information about our alloy wheel repair services here.
Why Choose Mendadent?
Located in Leigh, we provide SMART services to boroughs around Greater Manchester and if you can't come to us, then we can come to you!
Quality is key and we make sure that every job we take is completed to the highest standards and bespoke to your vehicle needs.
Our specialist team has the skill and the enthusiasm to deliver the most exceptional car maintenance services in the North West.
To contact us about our cost-effective, high-quality services, please contact us or fill in the form and a member of our team will get back to you ASAP.